Product Update | November 2016
NEW FEATURE: Key Performance Indicators (KPIs)
Our KPIs have been re-vamped and added to your menu options between Strategies and projects.
Robust Functionality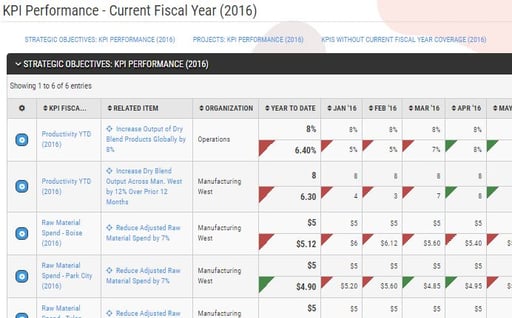 New capabilities you're bound to love:

Align all KPI's with your Fiscal Year (FY)

View all current FY KPI's across your organization in one place

Sort list views with the search field and NEW* Column Selector

Don't worry, the KPI Tab is still located within Projects and Strategies
Multi-Year KPI Tracking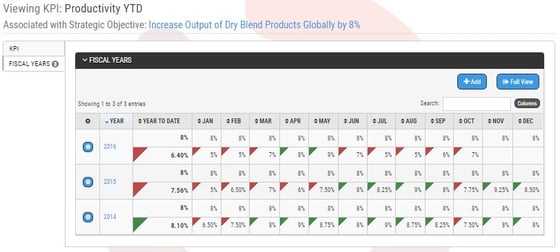 View year-to-year metrics in one place:
Define KPI details including new options like target type

Easily view and compare historical trends across multiple FY's

Color-coding in all KPI views allows for a quick snapshot of performance

Choose a year-to-date calculation from multiple setting options (sum, avg, etc.)
Interactive Functionality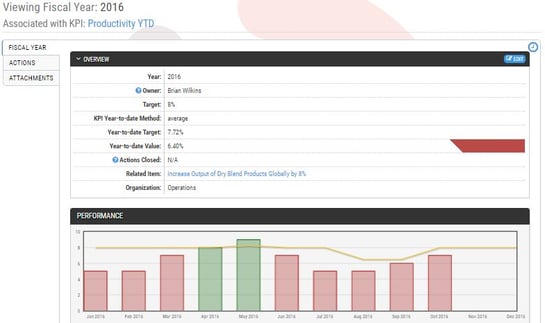 Take action to get back on track:
Attach problem solving files to help identify why KPI's are off target (e.g. 5Y, RCA)

Assign and track Action Items to get back to green

Option to adjust Target each month

New bulk-edit capabilities for quick entry
That's all for now.
As always, if you have any questions or want to speak with a member of our team, you can contact us here anytime.